'Intense' is Jamaica's answer to entertainment television on TV J with the most intense fashion, talent and interviews every week.
On Saturday, June 12, Truckback Records recording artists, Deh Deh (the brothers Denroy and Devano Mclean) will be featured guests where they will chat with Intense about their new hit single, "Would A Know".
'Intense' is broadcast Saturdays on TV-J at 8:30 PM.
Released for free to the public the last week in May 2010, the song is now on playlists worldwide and has already been praised as "hitbound" (Dancehall.Mobi).
Preview and download "Would A Know" courtesy of Truckback Records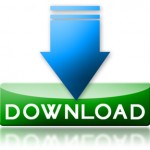 Musically arranged and composed by Steve Locke with contributions from Keyboard maestro, Nigel "Sleepy Splu" Staff and Adrian Locke, "Would A Know" was mixed and mastered by the skillful and accomplished Phillip 'Junior Arrows' Linton of Arrows Productions.